Happy Tail – Ellie (formerly Lacey)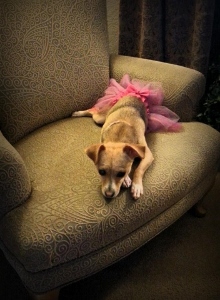 I adopted Lacey, now Ellie, in January. She has been an absolute blessing to our family and has established a connection with each member of the family.  She loves to run and play with her toys and gets very excited when it is time to go anywhere.  Ellie has become my anti-anxiety dog, and has a soothing way about her that would make anybody fall in love with her. She is so incredible, and I feel so lucky to have found her.
Thank you Homeward Pet Adoption!  I can't imagine my life without her!