Arial's Agility Lesson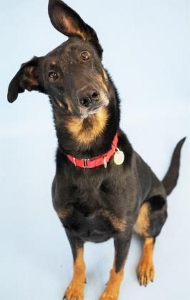 Homeward Pet Dog Behavior Volunteer, Mike, shared with us his training session with Arial.
"Obviously we practiced a bit before the cameras started rolling. 🙂 She caught on pretty quickly, though. "Table" took a bit of shaping, but once she figured it out, and what an easy payday it was, she started volunteering it. Probably so she could get a better view. "
Learn more about Arial and all our available dogs & puppies here.