Coping with Cushing's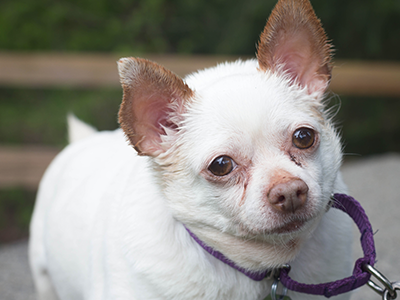 Roxie and Mimi have a few things in common. Both charming seniors have big smiles, playful personalities and endless tail wags…and they share the same chronic medical condition. But your support set these two sweethearts on a path to health and happiness. 
During Roxie and Mimi's intake exams, our vets became suspicious that these two ladies weren't just packing on a few extra pounds. Their abdomens were enlarged, their fur was patchy and thin, and they were riddled with skin issues. Basic treatments were started, and as we continued to monitor their health and behavior, we noticed other symptoms like frequent drinking and urination, and an increased appetite. Lab tests were performed which confirmed what our veterinary team suspected from the start.
Roxie and Mimi had Cushing's disease, which occurs when the body produces too much Cortisol—a hormone that helps manage stress. Cushing's is common in older canines, but is often difficult and costly to diagnose. Fortunately, there are a number of treatments to help manage the condition, but each case is different and it takes time to determine the right medication and dial in the dosage for each animal.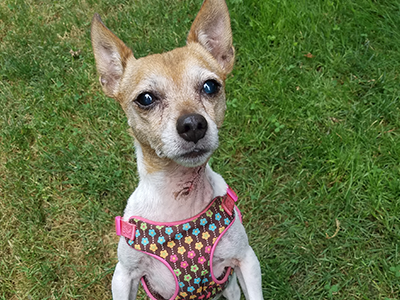 Thanks to amazing supporters like you, Homeward Pet had the necessary resources to help Roxie and Mimi through each step.  Today they are healthy, happy pups. Both have already found their forever homes with kind-hearted caretakers, dedicated to managing their condition with daily oral medication and regular testing to monitor changes and adjust medication.
Roxie and Mimi are just two of the many animals who have received extraordinary medical care through Whoopi's Fund for Special Needs Animals. Already this year, Homeward Pet's veterinary team and partners have provided a number of homeless cats and dogs with major surgeries, ultrasounds, expensive medications, extensive treatment plans and emergency vet care.
You can make a life-changing difference for even more animals needing medical aid and attention by making a meaningful gift today.

Thank you for creating bright futures for nearly 2,000 cats and dogs every year, especially those who need extra time, care and support. Together, we can continue to create new beginnings for more animals in-need than ever before. Read more about Whoopi's Fund for Special Needs Animals here.