42 animals found their homes…in just one day!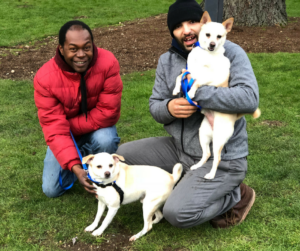 You helped us make more than 40 matches possible at our 28th Anniversary Adoption Event this past Saturday. Below, you'll find the stories of some of the animals who found happy endings that day. However, our work with your support is never done—give today to help us continue making matches and saving lives for years to come. Learn about just a few of the lives saved below: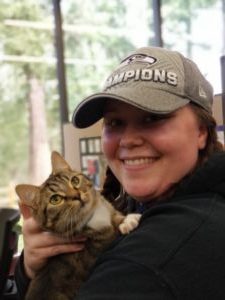 George and Mister (left) came to Homeward Pet together as friends and enjoyed going on walks together. They were adopted by two friends and will get to meet for lots of playdates in the future!
Maz the kitten (right) suffered from skin issues: scabs and itchy patches of hair loss kept her in our care for nearly a month while she healed. Maz's excited adopter was first in line to adopt her when our 28th Anniversary Adoption Event began.
Buddy Boy, a senior Pomeranian-Chihuahua mix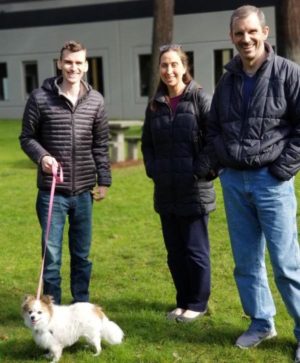 (left), was our first dog adoption of the day. His ideal home was simple: he wanted nothing more than to snuggle in a warm lap all day. Lucky for him, his new home has three laps to choose from!
Help us continue to do lifesaving work in our community.