Thank You for an Amazing 2017!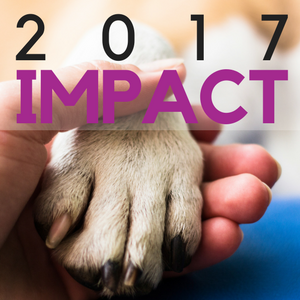 Silence is rare in Homeward Pet's kennels—our dogs and cats are quite chatty. But when I walked around the shelter in the last days of 2017, I was struck by how quiet it was. So many of our animals had left kennel after kennel behind for caring homes.
Not only was this past year filled with heartwarming stories of adoption, but you rallied around community members in need through programs like our Pet Food Bank. I hope you will join me in celebrating more of the amazing accomplishments you made possible this past year.
Sincerely,
Gary Rubin, Executive Director