Thank You, VCA Sno-Wood!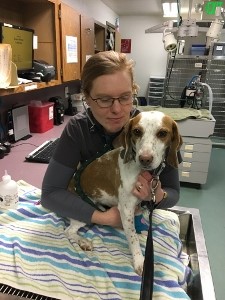 A special thanks goes out to VCA Sno-Wood Animal Hospital for being this month's enewsletter sponsor! VCA is a wonderful supporter and veterinary partner who regularly provides Homeward Pet with discounted consultations, x-rays, and emergency care for our shelter cats and dogs. Here are a few words from VCA themselves!
"VCA Sno-Wood is very happy to be a sponsor of Homeward Pet. We appreciate all the amenities that they provide to their clients and the community. Their love and commitment mirrors ours and that is why we feel so strongly about helping them when needed.
Here at VCA Sno-Wood Animal Hospital we strive to provide the personal touch and client-doctor relationship that is sought by many other practices. Our clients' pet health is our top priority and excellent service is our goal. We seek to provide that with a free first exam for dog and cat owners, wellness plans for budget management, exams for exotics animals, grooming for dogs and cats, and boarding for all!"
Learn more about VCA Sno-Wood.