Companion Legacy Program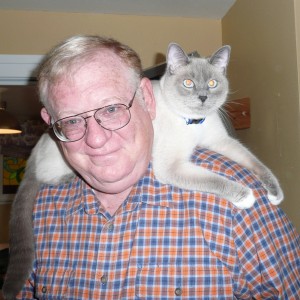 Most of us expect to outlive our pets. But what if, due to medical incapacity or death, you are no longer able to care for your companion animal? Preparing for the safety and security of your pet in the event of your absence is a final and significant act of caring.
Often, the best choice is to place your animal with a family member or friend who's already familiar with your pet.  However, Homeward Pet is also happy to help you plan for your pet's welfare through our Companion Legacy Program.  At your passing, your cat or dog will enter our adoption program; we will ensure that your companion is cared for while we find the most appropriate new home. In return, we ask that you arrange for a meaningful financial gift toward the care of your companion animal.
Bequest commitment:
Homeward Pet requests a minimum donation of $1000 (limit 3 animals per household).
Funds will first be used to care for your dog or cat, and then to care for others in our care.
Pets with special needs may require an additional donation.
Any exceptions to be determined on a case by case basis.
"How To":
Contact your attorney to specify in your will that Homeward Pet will become the legal guardian of your companion animal(s) in the event of your death. If you plan to use Homeward Pet as a "back-up", specify that Homeward Pet will become the legal guardian only if the previous caretaker cannot fulfill the responsibility.
Create and safely store a document detailing your pet's name, medical history, lifestyle, preferences, and behavioral characteristics. This crucial information will help us find your pet the best possible home.
Inform the executor of your estate, family and/or friends that you wish to have your pet cared for by Homeward Pet, and the location of your pet's information.
When your will and pet descriptions are complete, notify Homeward Pet in writing of your plans.
To learn more about Homeward Pet's Companion Legacy Program, please contact the Development Office, at 425-488-4444 ext. 4006, or email . All inquiries will be kept strictly confidential, and imply no obligation to make a gift.
We can assist with proper documentation to ensure your wishes for your beloved companion are met.
This program is only available for cats and dogs residing in Washington State.  If you live outside the greater Seattle area, you'll need to consider transport to Homeward Pet.  Nothing on this website should be construed as legal advice. Please contact your attorney or financial advisor to determine what is best for your personal situation.