Drink Wine. Save a Canine. Raise your glass and make a toast to saving lives with Homeward Pet! Grab your furry friends and walk, wag and wine with us on Sunday, September 17th for our 5th Annual Happy Tails Wine Walk. 
Taste some of Woodinville's finest wines (and beer!), enjoy activities, raffles and shopping in the Dog Zone and celebrate summer while supporting the dogs and cats of Homeward Pet.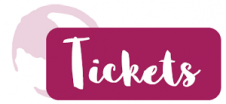 New this year! Want to skip the check in line? Homeward Pet is providing an advance check in option where you can pick up your glass, tasting tickets and swag ahead of time, which will allow you to simply park and hit the pavement on Sunday, September 17th without the hassle of checking in!  Anyone who takes advantage of early check in will receive 2 additional tasting tickets! Dates, times and locations coming soon.