Experienced Foster Families Needed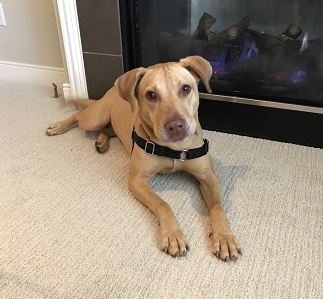 Sometimes, the biggest challenge in caring for dogs at the shelter is helping them overcome a history of neglect and lack of socialization.  Ruby, a 3-year old Lab mix, was extremely anxious when she arrived at Homeward Pet.  With our medical and behavior staff working together, and consulting with Dr. Wailani Sung of All Creatures Behavior Counseling, we put Ruby on medication and training to help her adjust.  But it's her foster family, Mark and Charlene, that is really making the difference for Ruby – giving her more attention than she's ever had, closely monitoring her meds and behavior, and, most importantly, showing this under-socialized dog what it means to be part of a family.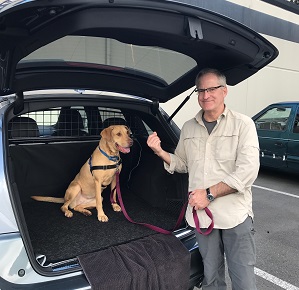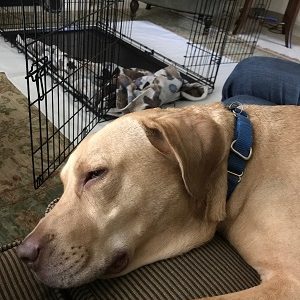 We're always on the lookout for great foster families, especially experienced fosters that can accommodate a dog that may need help with training or behavior or medical issues…or just a lot of extra TLC.  Some dogs may need to be the only animal in the home, and may prefer an adult-only home, but anybody willing to open their heart and home to provide temporary care to an animal in need is welcome.  Read more about how to become a Homeward Pet Foster Family.  Thanks.