Every Smile Counts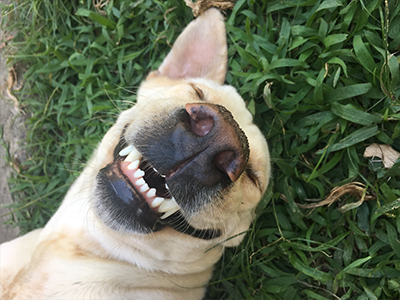 Give an animal something to smile about! As you shop for pools and coolers, sunglasses and flip flops, there's no better or easier way to give back to the animals than making those summertime purchases through AmazonSmile!
So far, donors like you have already raised $6,000 for homeless cats and dogs in our care by taking advantage of AmazonSmile. With just a click of a button you can become a lifelong AmazonSmile donor like our friends John and Anne.
"We signed up for AmazonSmile when it first became available. We love generating some extra income for Homeward Pet, and it is so easy! You sign up once, indicating Homeward Pet Adoption Center as your charity of choice and voila! Each time you shop Amazon donates a portion of sales to Homeward Pet, automatically! What's not to like?" ~ John & Anne
Get signed up for AmazonSmile today!
You can make an even bigger difference in the life of a homeless cat or dog today by making a meaningful gift through our Shelter Essentials Amazon Wish List. In just a few days, your donation will arrive at the shelter's doors helping care for the animals of Homeward Pet.