After The Storm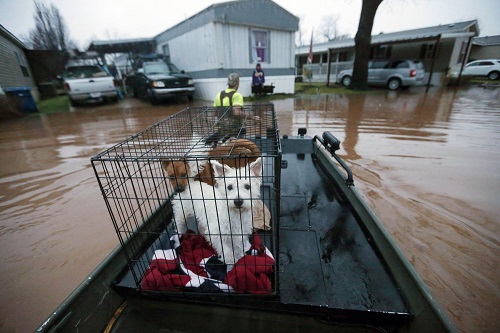 By now, you've seen the heartbreaking photos and video footage coming out of the areas devastated by Hurricane Harvey. Countless animals have been separated from their beloved families and many, have been left behind in the chaos. 
Homeward Pet is working closely with our network of animal welfare organizations to figure out how we can best support emergency responders today, but it will take years for the cities in Texas and Louisiana to rebuild. Both the ASPCA and HSUS have set up emergency shelters in the Houston area. If you would like to help these organizations care for animals displaced by Harvey, you can make a gift at www.aspca.org or www.humanesociety.org.
Joplin's Sanctuary, a leader in animal emergency rescue, is specifically providing relief to many rural areas in Louisiana. If you would like to help these rural areas, please make a donation at www.joplinssanctuary.com and indicate that the donation is for 'SW Louisiana Hurricane Relief' efforts.
Thank you for your generous support to help families and pets affected by Hurricane Harvey.
photo credit: Joplin's Sanctuary