Free Microchip Month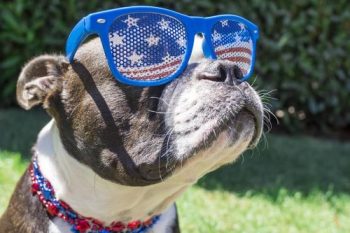 At Homeward Pet, we're big believers in microchips. It's the best form of ID for your pet if ever lost – a permanent form of ID that can never be separated from your pet. Every Homeward Pet dog and cat is microchipped before being available for adoption.
For the month of June, Homeward Pet is offering FREE microchips every Tuesday and for one weekend, all prior to the 4th of July Holiday – the time of year when most pets go missing.
2017 Free Microchip Dates:
Tuesdays: June 6, 13, 20, 27 (10am-2pm)
Friday: June 16 (4-7pm)
Saturday: June 17 (9am-12pm)
*We also offer discounted microchips all year round – every Tuesday from 10am-2pm.  $20 includes microchip implantation and registration.
*No appointment necessary.
*Animals must be spayed or neutered to receive this service.
This year's Free Microchip Month is made possible by our generous sponsor, 24 Pet Watch!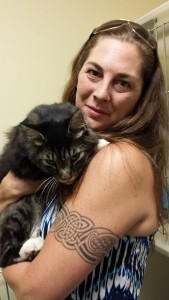 Microchip Success Story
A good Samaritan came in to surrender a cat she had found and been caring for the previous month and, after looking for an owner, couldn't keep.
While the cat was having his intake exam here at Homeward Pet, we scanned him and found a microchip.  We called his contact info and his owner, who'd been missing him since October 2014, rushed here within the hour to be reunited with her lost BFF (Best Four-Legged Friend).
Pictured is Titan and Tricia's happy reunion.