You've got to be "Kitten" me!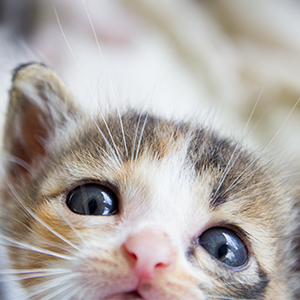 Thanks to supporters like you, Homeward Pet's 2nd annual Fur Baby Shower was a huge success, helping the shelter prepare to care for more than 500 kittens this year.
Last Saturday, families and community members poured through the doors of MoltenWorks Glass Studio with armfuls of essential donations that ranged from kitty litter and food to toys and monetary gifts.
More than $4,500 in supplies and funds were raised to shower homeless kittens with quality care and an abundance of love. Attendees had some kitten cuddle time of course, and in return Homeward Pet's youngest residents will have full bellies and happy hearts until they find loving homes.
Thank you to all who participated in this essential food and supply drive and a huge thank you to our amazing community partner, MoltenWorks Glass Studio for hosting the shower.
Missed all the action?
You can still help kittens in need by checking out our Fur Baby Shower Amazon Wish List. You can also, make a meaningful gift today to help all homeless animals in our care.

Why are kitten donations so essential?
Every year, Homeward Pet shelters hundreds of kittens. While kittens are irresistibly cute, they have a huge impact on shelter resources. Many infant felines are with the shelter for weeks or even months until they are old enough for adoption, and are provided vaccinations, medical aid, food, shelter and foster care. It takes Homeward Pet's entire community to care for every litter that arrives at our doors. The spring and summer months are especially taxing for our shelter, as this is the time of year when most litters are born.