(Good) Dog Days at Doggy Haven Resort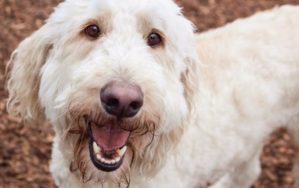 For many years, Doggy Haven Resort has been an active Homeward Pet supporter. In addition to providing free classes to all dogs adopted from us, Doggy Have offers a variety of services, from grooming to doggy daycare to vacation boarding.

Below, Doggy Haven Resort's owner (and Homeward Pet board member!), David Boyd, shares more about their services:

Doggy Haven Resort, a local full-service dog resort for boarding, grooming, training and daycare has been a Homeward Pet partner since 2010.
Doggy Haven is for socialized dogs who desire to be with their canine friends. Our skilled staff, many of whom have been with us for the last decade, are well trained in dog behavior. In addition, we have ongoing staff training programs through "The Dog Gurus" with Robin Bennett, renowned dog behavior expert. We social test each dog for appropriate activity. Our facility offers four separate play yards so that dogs can be graded for activity level and size. Each dog has its own room for rest, meals and sleep time. Remodeled to enhance our capacity and cleanliness in 2014, we offer heated floors, air-conditioning and a rapid air exchange system to ensure your dogs' health. Classical music is played at night for the calmest nighttime environment.
Our training facility is in a separate 2500 square foot field house, sometimes called the "doggy dome". Our trainers are CPDT credentialed and one, Mikkel Becker is the co-author of 6 books, national speaker and advisor on animal behavior to veterinarians. The field house provides space for dogs to be far enough apart while in small class sizes of up to 8. The field surrounding the training area is used for outdoor training and play time in the warmer months.
Our three groomers each have a minimum of 10 years' experience and all are tuned into dog handling to ensure the lowest stress grooming experience possible. The bathing and grooming we do is all backed by a money-back guarantee.
Dogs come to see us on a daily basis for daycare, so that they can play and not get into trouble while their "parents" are away at work. We love dogs at Doggy Haven and invite you for a tour, during our regular tour hours of Tuesday and Saturday from 1-3 or other times by appointment.
Doggy Haven, because your dog deserves the best!
You can learn more about Doggy Haven Resort here.