A Happy Ending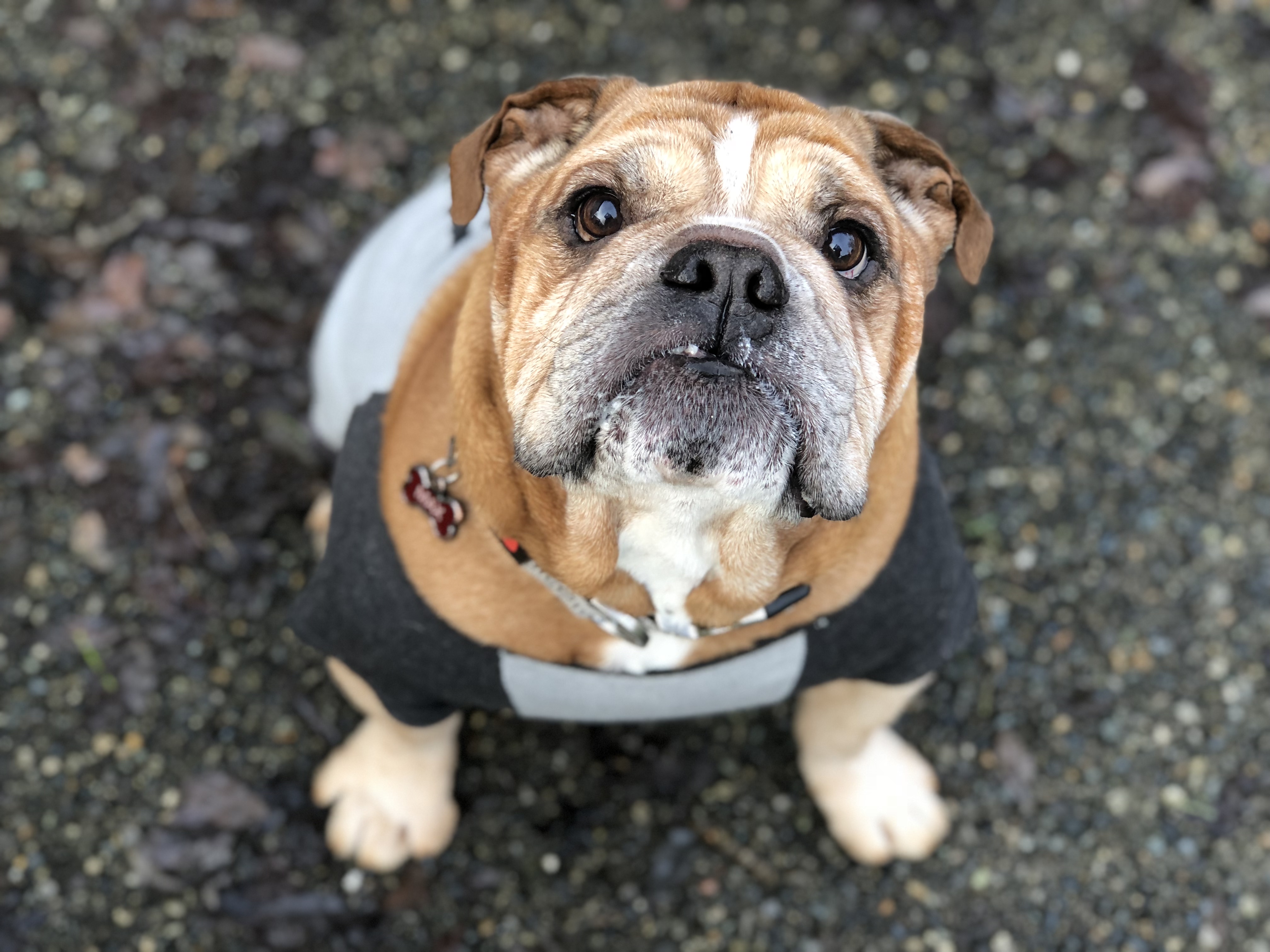 You probably recognize Max's face. To say he's memorable is an understatement—between his sweet brown eyes and single-tooth underbite, he's the model of a friendly face.
You may also remember his story, which we recounted last fall. Max came to us in the throes of heatstroke, nearing death. Only because of a dedicated team of supporters, including you, were we able to stabilize him in our oxygen chamber and then send him to a foster home while he recovered. Once Max's health had stabilized, Ashley, our Assistant Shelter Manager, took Max home for additional rest and recuperation.
Once there, he never left.
Fostering our younger or recovering animals is something of a routine for Ashley. Litter after litter of kittens have spent their early days in her loving home. And now, with the addition of Max, those kittens have the chance to meet a dog in a low-stress environment. Thanks to Max's gentle nature, kittens are able to become comfortable with other furry, four-legged animals.
"He adores all the foster kittens," Ashley says. "Even when they're using him as a trampoline."
When Max isn't being the mellow playmate of a bundle of rambunctious kittens, Ashley says you can find him napping in the sun, chasing tennis balls, or pleading to go on yet another car ride (riding shotgun in the front seat, of course).
Last year, Max was just one of 1851 animals who found loving homes after receiving care at Homeward Pet. Dogs and cats like him are given the chance to thrive thanks to dedicated supporters like you. From volunteering to donating to sharing adoptable animals on social media, there are countless ways to make a difference in the life of a homeless animal. Thank you for being the backbone of our mission. We can't wait to see what happy endings 2018 will bring!