9 Lives for $9!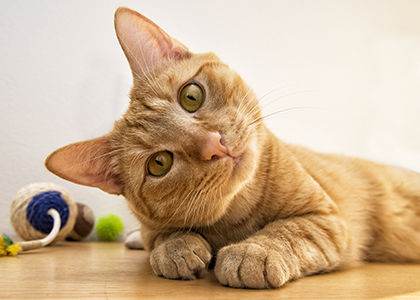 You heard right! 9 Lives for $9 at Homeward Pet
This August, Homeward Pet is offering $9 cat adoptions, August 1-31st! Come find the finest, friendly, furry feline for your family…for just $9 on all cats 2 years and up! Matches Made. 9 Lives Saved! August 1-31st.  Sponsored by Bella's Voice Thrift Store.
Bella's Voice Thrift Store is a 501 c(3) nonprofit that works to raise money for local animal rescue organizations. It was founded in 2014 by Jordan and her mother, Evette and is named after their rescue cat, Bella. Homeward Pet is one of the thrift store's beneficiaries and routinely receives proceeds to benefit the homeless animals at the shelter.

See all of our currently available cats.
9 Reasons to Adopt an Adult Cat!
Naming another living being something ridiculously puny like "Puma Thurman"

To provide endless forms of entertainment

An alarm clock that won't fail during a power outage

An excuse to strike up conversations with good looking strangers in the pet food aisle

Their stress-reducing purr-powers!

Help assess the worthiness of your new boyfriend/girlfriend

To live vicariously through their social media fame

They can teach you so much about being independent

Because every cat deserves a loving home