You Gave BIG for Animals Who Needed You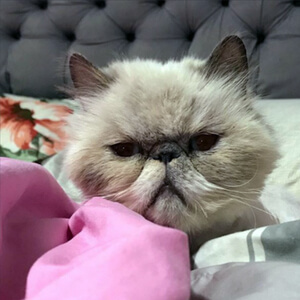 On Seattle's biggest day of giving, you raised $33,806.00 for animals. This generosity helps with so much, from small procedures like ear cleanings and vaccinations to major surgeries like ACL repairs and dental care. For animals like the nine rescued from an overcrowded house—cats Slate, Kaos, Bumpy, Alexander, and dogs Ruby, JR, and Chichi—this care may be long overdue and expensive. Thanks to you, we're able to provide them and so many animals like them the medicine they've needed their entire lives.
We're ecstatic to report that all nine of those pets are now in loving, dedicated homes, where they have room to roam and families that adore them. Chichi enjoys walks around the neighborhood with his canine sibling; Slate and Alexander now sleep in warm beds instead of metal crates. One cat is even pursuing stardom: Kaos, a Persian who had to have her matted coat shaved on arrival, now has her own Instagram account.
It's been a long road to health for these cats and dogs, but they've finally gotten the happy endings they always deserved.
Thank you for your continued dedication and support for transforming the lives of animals in need and making matches in our community.